Ruotsinsuomalaisten nuorten liitto – RSN (Sweden Finns)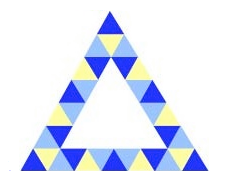 address: Hantverkargatan 44A
place: 11221 Stockholm
website: www.ungfin.se
Organisation
RSN was founded in 1993 to look after the interests of the youth of the Finnish minority in Sweden. RSN has member clubs all over Sweden from Luleå in the north to Malmö in the south, with about 1000 members. RSN is a bilingual youth organisation, the main parts of our activities are in Finnish, but Swedish is used when ever necessary.
RSN organises nation-wide events, courses, seminars and camps. The member clubs organise various different activities like sports, theatre, band and movie nights.
RSN was, until 2001 a part of the National Association of Finns in Sweden and these two organisations are still cooperating in organizing a summer camp every year for children age 7-16. RSN is also cooperating with the RSO, Finnish language teatchers, keeping the language alive and active. RSN is also representated in the "Finnish Expatriate Parliament", working for the rights of the Finns living in the diaspora and keeping a connection to Finland around the world.
Minority
It is believed that the Finnish population has been moving between the nation barriers of Sweden and Finland since the 14th, but not until 1999 did the Finns get a minority status in Sweden. The biggest movement of immigrants from Finland to Sweden took place in the 1960's and beginning of the 1970's. Thoug there are Finns all over Sweden, the majority live around an area called Mälardalen, i. e. an area around lake Mälaren. At the moment there are approximately 450 000 Finns living in Sweden, of these about 250 000 uses the Finnish language daily.