Easter Seminar "time to think"
From 8th to 14th of April we had our Easter Seminar on Knivsberg, Denmark. Around 70(!) people participated this year after we had to postpone this event for 2 years. Having 70 people at one spot, that are all part of a or interested in minorities in Europe was inspiring. It felt like most of our participants were in the beginning even a little overwhelmed of all the exchange and new information as it was the first bigger event, they took part in for a while. Quickly this turned into excitement and joy, and you could feel the energy everywhere!
We are especially happy, that we notice that more and more young people join our seminars that have not been to any YEN activity before, "newbies" as we call them. We know that our network was hit badly by the pandemic and organisations struggled to continue their activities, but it seems that a lot of our members are starting to recover, and all this "new" energy is not only revitalising for them but for the whole network.
Thus, it was only fitting to officially start our new work plan for this year: "growing together". Based on the membership survey we conducted last year we decided to focus on growth this year. We want to work "from inside out" – here on our Easter Seminar "time to think" we focused on personal growth. The participants visited workshops that focused on identity and how to reflect on it and what factors might impact it. Furthermore, they learned about minority & human rights and how or if they are protecting them. In our future events we want to shift our focus outside and learn about soft & hard skills needed to organise events and grow their membership in their local organisation. Here, we also want to create a framework where the know-how on project management can be transferred within our network, so we will be able to learn from and strengthen each other. More information on future events will be shared soon!
But back to our seminar! 😊 We did not even mention yet how incredible our host organisation were. Back in 2019(!) two of our member organisations decided to organise a seminar together. "Sydslesvigsk danske Ungdomsforeninger (SdU)", the youth organisation of the Danish minority in Germany and "Deutscher Jugendverband für Nordschleswig (DJN)", the youth organisation of the German minority in Denmark. Originally it was planned for 2020 but had to be cancelled shortly before it was meant to be held due to, well you may guess why. Nevertheless, also 2 years later they were motivated to invite us and they welcomed us lovingly as if they did not had to reschedule, replan and change concepts for two long years. THANK YOU!
They also organised a Workshop called "Grenzland 2.0" where the participants learned about the border region between Germany and Denmark. They visited a museum together and took part at a role play where they tried to recreate the process of how the border was decided and what factors were important to do so over 100 years ago.
On our excursion day we crossed the border and drove to Flensburg, where most of the institutions of the Danish minority in Germany are located. We visited their beautiful school and the Flensborghus where, among others, SdU has their headquarters. After some fish and vegan sandwiches we walked through sunny Flensburg and finished with a visit to the Aktivitetshuset. There, our participants had the chance to be creative in any way possible. Pictures were drawn, photographs taken, music made, bags printed, and much more. (Authors note: Mind-blowing cool place and definitely a place worth stopping by if you have the chance!)
Last but not least we want to mention Knivsberg, the main educational centre of DJN. This place is a special place, especially for YEN. Here, the organisation was founded in 1984. In the middle of nowhere with hardly any neighbours DJN created an idyllic place for youth groups. It has really nice rooms, beautiful views, good food and spacious seminar rooms. But not only that – all the staff is just interested and happy to support you in any way possible. We had loads of fun with all kinds of sparetime activities such as, bumper ball, karaoke nights, skateboarding sessions, climbing treetops, film nights, and so much more.
Thank you to all our participants who made this week such a nice experience, the staff of Knivsberg that helped us and were so kind no matter how annoying things we asked for, the kitchen team for good food, our Trainers, Cihan, Mareike, Puji, Mert and Wienke for
interesting and engaging workshops. And eternal gratefulness especially to the Orga-Team of SdU and DJN – for being great cab drivers, organising all the spare time activities, preparing all the workshop rooms and materials, creating the program for the excursion day, organising an amazing official opening, and so much more we probably did no even notice!
Hope to see you all soon!
Your YEN Board & Office
Event supported by: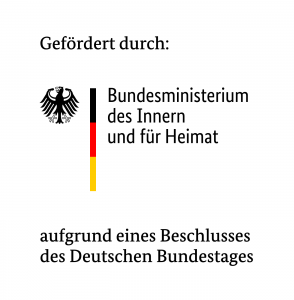 https://www.yeni.org/wp-content/uploads/2022/05/ES2022_Day3-67-von-74-scaled-e1651756554416.jpg
985
2560
Jakob Stadler
http://www.yeni.org/wp-content/uploads/2017/03/yenLogoTrans-300x293.png
Jakob Stadler
2022-05-05 14:57:22
2022-05-05 15:11:13
Easter Seminar "time to think"