YEN has financial Problems
We need your help!
We're very sorry to tell you that YEN has massive financial problems ever since Matic (Convenor for Minority Rights and Politics) accidentally bought the most expensive first class ticket for his flight to this year's Easter Seminar.
To still be able to organise all our wonderful events, most particularly the coming Easter Seminar in Albania, we can't go about without your help! To keep afloat, every single member of the YEN Board, and also the Office, offer following specialised services:
---
A Life without Dirt
Is it difficult for you to handle your vacuum cleaner and therefore your life? Do you always work yourself to the bare bone, only to get unsatisfactory results? Nati can help you with this predicament! Nati completed the exclusive 'Dustbusting Education 6C' and the 'Vacuum Cleaner Bag Sewing Course 7A' back in 2012 and is definitely number one in all things busting dust 'n dirt in YEN.
99.99€ – Add to basket      
---
Help, I'm a Criminal!

Did you run over a cat with your vehicle of choice, or do the endless nightly serenades of your tone deaf neighbour annoy you to no end?
Romce, as he is known in YEN's inner circles, is expert in all things legal and can help you with pretty much anything! (without charging.) For the ridiculously low sum of €22,99 (a crate of beer) Romce is willing to massage you throughout the entire juridical consult.
904.92€ – Add to basket      
---
Lessen the Stress!
Do you feel stressed out at work? Did you accidentally book the wrong flight or are you simply not able to live through the normal stress of the day? There is absolutely no one in the board that is more mellow than Matic. He is very experienced at all kinds of techniques to lessen your stress, so what are you still waiting for? Book Matic' training 'Zen at YEN' right now and you will be provided with a one of kind, free stress ball! Or maybe wait a little. No worries, no stress!
35.49€ – Add to basket      
---
Twist it, Baby!
Is your dancing not what you remember it to be? Do you want to be that dancing queen underneath the disco ball, like you used to be when you were only seventeen? Micha, passionate dancer with Sorbian temperament, would love to help you with that! His extensive knowledge ranges from Sorbian folk dances to the most complicated techno moves. Book your course now, or be forever chained to your chair while others dance! 'Nom!'
63.66€ – Add to basket      
---
Elite Household Chores
Have you always dreamt of a president taking out your trash, doing your groceries, watching your kids, washing your dishes, petting your fishes, granting your wishes? It doesn't matter what kind of household chores you throw her way, our president Britta can definitely do it!
56.16€ – Add to basket      
---
Finding Your Way Through Time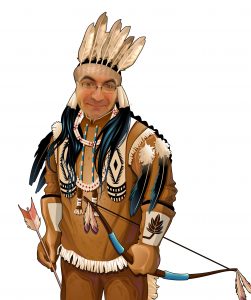 Do you only think of salads when you hear 'Ceasar' or are you not completely sure if Columbus is something more than purely the name of some crime series on television? Marin, probably the most prestigious historian in de YEN Board, will walk you through the well-trodden track of time! After a mere 398 hours you should be equipped with the most basic knowledge, and you will bear to show your face in the streets again. Now very seductively priced!
449.44€ – Add to basket      
---
Carnivore Galore

Take some time off from your busy schedule and spend a lovely day with our Secretary General in Berlin! He guides you through this exciting city on a culinary trip that you will never ever forget! Have you never heard of words like 'Eisbein' or 'Wernesgrüner'? After this trip, you will not only know how to spell or pronounce these specific terms, but also know how to eat them! (Vegetarians and Vegans are strongly advised to bring their own food)
77.66€ – Add to basket      
---
Meow, I'm Drawing a Cow!

Did you always avoid your art classes like the plague back in school, and do you now have the unique problem of not knowing how to draw a cow? Whether a big cow, small cow, stupid cow or even a wet cow – Nina, from the most beautiful part of the Netherlands, the North, can draw about any cow you wish for. Are you looking for a new and exciting hobby? Book now, because the first 100 clients will get a fifteen CD compilation of 'Old McDonald had a farm', sung by some random people from the streets of Boo-rlin.
41.34€ – Add to basket      
---
Thriving on Dumpster Diving
Are you too low on money or energy, or too high on being a hipster to spend your precious money on food? No problemo! Helen, our very own YEN pirate, guides you to the best places to gather your food in an economic way that is absolutely unrivalled (because it'll be for free). The course is not, sadly; but as a bonus you will get Helen singing for you through the whole ordeal! Insider tip: if you give her some extra money, she will definitely sing the emotional ballad 'I Will Always Love You' for you personally.
14.40€ – Add to basket      
---
Pictures designed by Freepik / Changed by YEN
https://www.yeni.org/wp-content/uploads/2017/03/yenf.jpg
500
500
Andrej Müller
http://www.yeni.org/wp-content/uploads/2017/03/yenLogoTrans-300x293.png
Andrej Müller
2017-04-01 00:00:26
2017-04-02 09:29:54
YEN has financial Problems